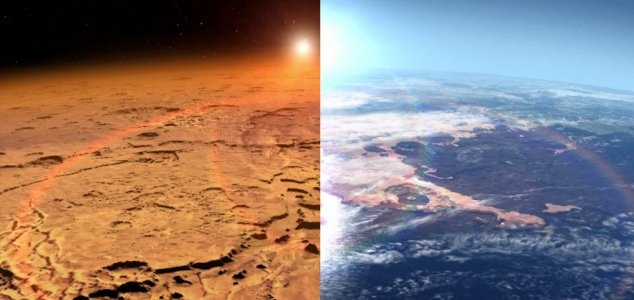 Mars was once covered in rivers and oceans.

Image Credit: YouTube / NASA
Scientists have revealed that Mars was much wetter and therefore more habitable than previously thought.
The international study, which was conducted by researchers from the University of Nevada, aimed to learn more about what the surface conditions were like on Mars in its distant past.
Of particular note was the discovery that a certain mineral found inside Martian meteorites, which had up until now been thought of as evidence that Mars had a very dry environment, might have once contained hydrogen - an indicator that the planet was actually much wetter.
For the study, scientists created a synthetic version of a hydrogen-containing mineral known as whitlockite and then conducted shock-compression experiments to simulate the conditions that occur when meteors are ejected from the surface of Mars.
The results suggested that whitlockite can actually become dehydrated under these conditions.
"This is important for deducing how much water could have been on Mars, and whether the water was from Mars itself rather than comets or meteorites," said scientist Martin Kunz.
If Mars really was much wetter in the past than previous studies had suggested then the chances that life once arose there may be higher than anyone could have ever imagined.
Source: Independent | Comments (19)
Similar stories based on this topic:
Tags: Mars, Water