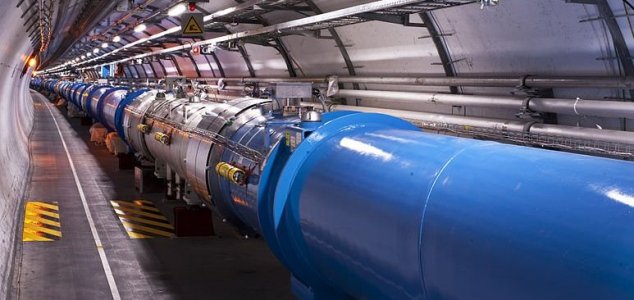 The Large Hadron Collider has been upgraded.

Image Credit: CC BY-SA 3.0 Maximilien Brice
Engineers have fitted CERN's record-breaking particle accelerator with its first major upgrade.
Built between 1998 and 2008 in collaboration with more than 10,000 scientists and engineers from around the world, the Large Hadron Collider - officially the world's largest machine - consists of a ring approximately 27km in circumference which is situated near Geneva, Switzerland.
The facility has already achieved much since it began operations, including the discovery of the elusive Higgs Boson - a particle first suspected to exist all the way back in the 1960s.
Now though, in an effort to help scientists make even more groundbreaking discoveries with the world-renowned atom smasher, engineers have installed a new "pixel tracker" to the LHC, an upgrade that will improve its capacity to disentangle and reconstruct the paths of particles.
"It's like substituting a 66 megapixel camera with a 124 megapixel camera," said Austin Ball, technical co-ordinator for the CMS (Compact Muon Solenoid) experiment.
"There are limits to the camera analogy - it's a 3D imaging system. But the point is that the new system is more powerful at disentangling the effects of having multiple collisions superimposed on top of each other."
It will certainly be interesting to see what mysteries the team can unravel over the coming years.
Source: BBC News | Comments (13)
Similar stories based on this topic:
Tags: Large Hadron Collider