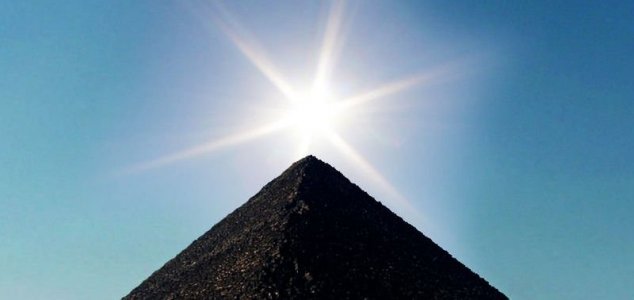 Why was the tomb built in the shape of a pyramid ?

Image Credit: CC BY-SA 2.5 Nina Aldin Thune
A mysterious 2,000-year-old tomb with a pyramid-like shape has been found beneath a construction site.
The discovery was made in Zhengzhou, Henan Province, at the site of an old village where builders had been preparing to begin work on a new residential compound.
Believed to be part of an ancient burial site, the intriguing tomb, which is around 6ft high, was found alongside a cylindrical coffin in a chamber measuring 30 meters long by 8 meters wide.
The find has since been nicknamed the "pyramid of Zhengzhou."
Further details about the discovery are set to be revealed by archaeologists in the near future.
Source: Independent | Comments (23)
Tags: China, Tomb, Pyramid