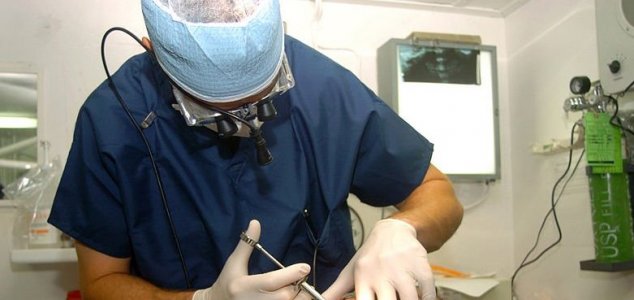 The ear was grown using rib cartilage and a skin expander.

Image Credit: US Navy
A man in China who lost his ear in an accident now has a new one thanks to a remarkable procedure.
The patient, who is known only as Mr Ji, suffered serious head injuries in a car accident that left him missing one of his ears and in need of multiple operations to repair the damage to his face.
Now though, following a revolutionary procedure, doctors led by plastic surgeon Guo Shuzhong have successfully managed to replace his ear with a new one grown on his own arm.
To create the new ear, Shuzhong, who performed China's first ever face transplant in 2006, first inserted a skin expander inside Mr Ji's right arm before using cartilage from his ribs to create a structure in the shape of an ear. The whole process took several months to complete.
The patient is now expected to make a full recovery and will be returning home in two weeks.
Source: Yahoo! News | Comments (5)
Similar stories based on this topic:
Tags: China, Ear