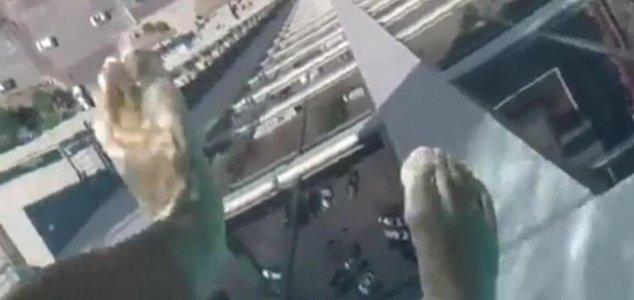 Not recommended for anyone scared of heights.

Image Credit: Market Square Tower
Houston's Market Square Tower has a rather unique swimming pool that only the brave dare venture in to.
In a video posted online last week, an intrepid swimmer can be seen stepping off the edge of the building's roof and on to what looks like thin air - a clever trick made possible by the fact that the swimming pool juts out from the top of the building 500 feet above street level.
It's a sensation likely to deter all but the bravest swimmers from attempting to jump in to the water.
The $18,715/month penthouse rental cost is likely to deter all but the richest too.
Source: Huffington Post | Comments (24)
Tags: Market Square Tower, Pool