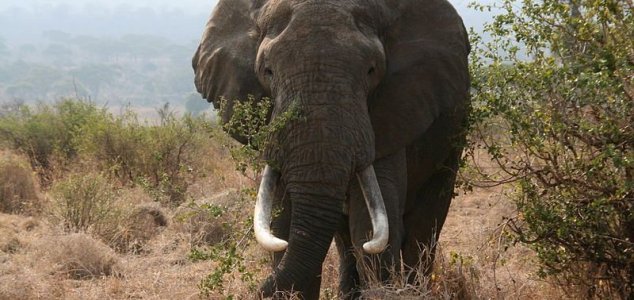 Elephants possess significant self understanding.

Image Credit: CC BY-SA 3.0 Geir Kiste
New research has shown that elephants possess a level of self-understanding that is rare in animals.
The study involved having elephants undertake a 'deceptively simple' intelligence test designed to highlight whether or not they were capable of 'body awareness'.
For the test, each animal was led on to a mat with a stick tied to it. To pass the test, the elephant needed to pick up the stick and hand it to a researcher who was standing a short distance away.
Impressively, the animals realized that in order to pick up the stick they needed to move off of the mat to which it was tied.
"This is a deceptively simple test, but its implications are quite profound," said Dr Josh Plotnik.
"The elephants understood that their bodies were getting in the way, so they stepped aside to enable themselves to complete the task."
"This implies that elephants may be capable of recognizing themselves as separate from objects or their environment. This means that they may have a level of self-understanding, coupled with their passing of the mirror test, which is quite rare in the animal kingdom."
Source: Independent | Comments (11)
Tags: Elephants