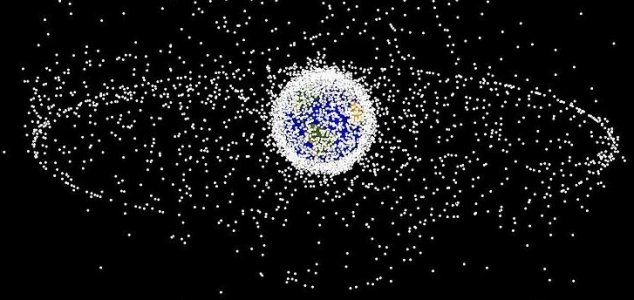 The more satellites there are, the greater the potential for collisions.

Image Credit: NASA
Concerns have been raised over the number of new satellites being launched over the next few years.
Recent research funded by the European Space Agency (ESA) has suggested that plans by major technology firms such as Google and SpaceX to launch networks of miniature satellites in to space could ultimately do more harm than good.
These so-called 'mega-constellations' could place so many new satellites in to orbit that future collisions will be inevitable - further adding to the ever-growing threat posed by space debris.
The research, which was conducted by Dr Hugh Lewis from the University of Southampton and colleagues, involved creating a simulation to predict when future collisions will occur.
The results indicated a 50% increase in satellite crashes over the coming years.
On the plus side however, ESA is looking to establish new rules for such launches that would strictly control how satellites are disposed of once missions are over.
With any luck, this will help to keep the problem from escalating further out of control.
Source: Gizmodo | Comments (5)
Tags: Satellites, Space Debris