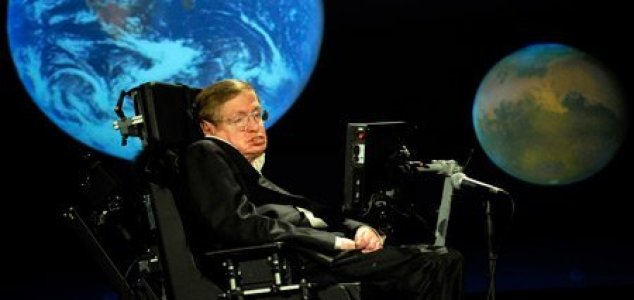 Hawking has long warned of the dangers the future may hold.

Image Credit: NASA
Professor Stephen Hawking is making a documentary about humanity's need to colonize other worlds.
Whether it be due to global warming, nuclear war, genetically engineered diseases or a rampant artificial intelligence - the next 100 years could prove disastrous for the human race.
Hawking, who is currently working on a new documentary entitled "Expedition New Earth" with former student Christophe Galfard, now maintains that in order for our civilization to survive, colonizing other planets sooner rather than later is going to be absolutely essential.
"Although the chance of disaster to planet Earth in a given year may be quite low, it adds up over time," he said back in November, while noting that "we should have spread out into space and to other stars, so a disaster on Earth would not mean the end of the human race."
It's difficult to fault his logic, after all - right now we really do have all our eggs in one basket.
Whether humanity can colonize other worlds within 100 years however remains to be seen.
Source: CNET.com | Comments (43)
Similar stories based on this topic:
Tags: Stephen Hawking
Looking for more from Stephen Hawking ? Check out...
A Briefer History of Time: A Special Edition of the Science Classic
by Stephen Hawking
An updated and more accessible version of Stephen Hawking's bestseller 'A Brief History of Time', this newer release acts as the perfect guide to exploring the mysteries of time and space.
The original, which was first published back in 1988, went on to sell over 10 million copies and cemented Hawking as one of the most brilliant theoretical physicists of the modern age.