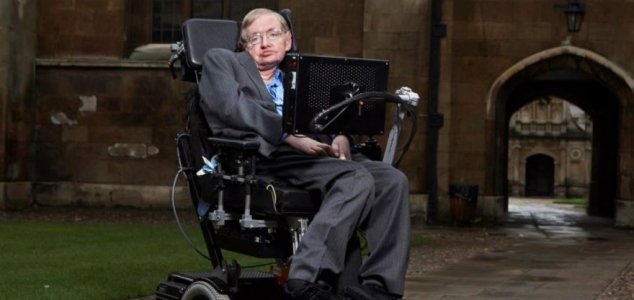 Hawking's words will be broadcast in to deep space.

Image Credit: CC BY 2.0 Lwp Kommunikacio / Flickr
The words of the much missed astrophysicist will be beamed towards the nearest black hole on Friday.
Set to a new composition by the composer Vangelis, the recording, which has been described by Hawking's family as a "message of peace and hope", will be sent via satellite following a special thanksgiving service that is set to be attended by over 1,000 people.
"[The music is a] beautiful and symbolic gesture that creates a link between our father's presence on this planet, his wish to go into space and his explorations of the universe in his mind," said the late physicist's daughter Lucy.
"The broadcast will be beamed towards the nearest black hole, 1A 0620-00, which lives in a binary system with a fairly ordinary orange dwarf star. It is a message of peace and hope, about unity and the need for us to live together in harmony on this planet."
Hawking died on March 14th at the age of 76.
His ashes will be interred next to those of legendary scientists Sir Isaac Newton and Charles Darwin.
Source: BBC News | Comments (8)
Similar stories based on this topic:
Tags: Stephen Hawking