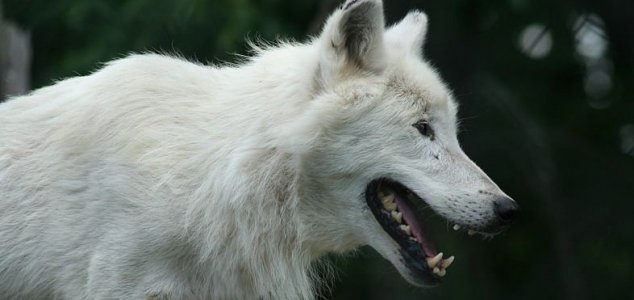 White wolves are few and far between at Yellowstone.

Image Credit: CC BY-SA 2.0 Ber Zophus
Wildlife authorities are offering a $5,000 reward to anyone who can help track down those responsible.
Known as 'White Lady' to park visitors, the white wolf, who was one of three living at Yellowstone, was discovered with severe injuries on April 11th near Gardiner, Montana.
Sadly her wounds proved too severe and wildlife officials had no choice but to euthenize her.
At twelve years old, she had been more than twice the age of most of the wolves at Yellowstone and her unusual color had made her one of the park's most recognizable residents.
An examination later revealed injuries consistent with a bullet wound from a hunter's rifle.
"Due to the serious nature of this incident, a reward of up to $5,000 is offered for information leading to the arrest and conviction of the individual(s) responsible for this criminal act," said Yellowstone National Park Superintendent Dan Wenk.
Source: BBC News | Comments (35)
Tags: White Lady, Yellowstone, Wolf