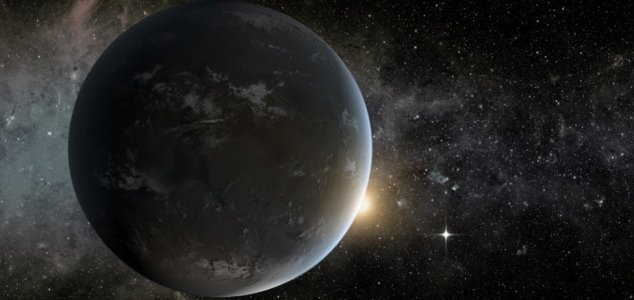 Could the planet in orbit around Proxima Centauri be habitable ?

Image Credit: NASA
Scientists have been trying to work out what the weather might be like on this recently discovered world.
Situated only 4.2 light-years away in orbit around the red dwarf star Proxima Centauri, this small terrestrial planet, which was first discovered back in August 2016, could be a genuine Earth 2.0.
Now a team of astrophysicists and weather experts have combined their efforts to determine if the conditions on Proxima b are sufficiently favorable for life to exist there.
Using a modified version of the Met Office's weather prediction equipment, the researchers approached the task of estimating the planet's conditions based on two possible scenarios.
Proxima b is much closer to its parent star than the Earth, so for the first scenario the team worked under the assumption that the planet was tidally locked with one side always facing its star. The results for this possibility indicated that the daylight side would see a large amount of rainfall.
The second scenario placed Proxima b in a similar orbit to Mercury. Because Proxima Centauri is much smaller and cooler than the Sun, a closer orbit would produce surface conditions extremely similar to those found on the Earth.
Both scenarios produced "a remarkably stable climate regime" with the possibility of liquid water.
"We have neglected the presence of any land surface, as we have no information what this may look like, but in considering the surface to be water-covered, we have additionally neglected any transport of heat by the oceans," the researchers wrote.
Source: BT.com | Comments (4)
Tags: Proxima b, Extrasolar, Earth