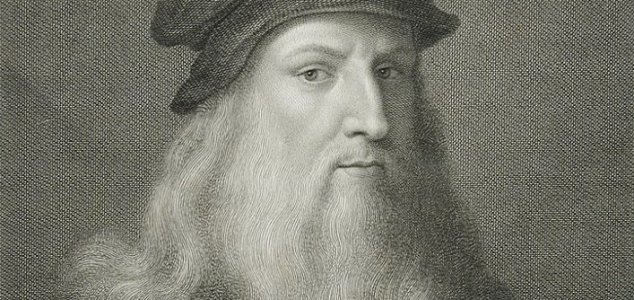 Leonardo's mother has long remained a mystery.

Image Credit: Raffaello Sanzio Morghen
An Oxford University professor believes he may have pieced together the identity of Leonardo's mother.
Widely celebrated for his scientific and artistic achievements, Leonardo da Vinci's genius was so vast that even today we are still learning new things about his remarkable accomplishments.
What is not so well documented however is his family background and in particular, the identity of his mother about whom little is known other than that her name was 'Caterina'.
Now though, art historian Professor Martin Kemp has revealed that Leonardo's mother was most likely Caterina di Meo Lippi - an orphan who had been seduced by a lawyer at the age of 15.
She is thought to have been living with her grandmother in an old farmhouse in the Tuscan hills.
Kemp's research has even cast doubt on the established location of Leonardo's birth - the Casa Natale in Anchiano, situated two miles from Vinci. Instead, he argues, Leonardo was most likely to have been born in the house of his paternal grandfather where he had also grown up.
The Oxford art historian's findings are to be published in an upcoming book
Mona Lisa: The People and the Painting
written by art researcher Dr Giuseppe Pallanti.
"Leonardo is the subject of absolutely extraordinary public interest," he said.
"So getting the reality of his life sorted out is a matter of great consequence."
Source: The Guardian | Comments (7)
Similar stories based on this topic:
Tags: Leonardo da Vinci