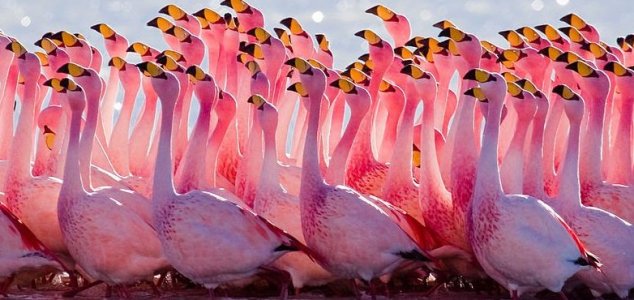 Flamingos are known to spend long periods standing on one leg.

Image Credit: CC BY 2.0 Pedros Szekely
Scientists have determined that flamingos prefer to stand on one leg as it helps them conserve energy.
One of the most unique and vibrantly colored bird species on the planet, flamingos, with their bright pink feathers and tendency to stand on only one leg, are unmistakable.
Exactly why they should adopt this peculiar stance however has long remained a bit of a mystery.
Now though, a team of researchers in the US may have finally found the answer and it is all to do with a phenomenon known as "passive gravitational stay mechanism."
The scientists found that, even when dead, a flamingo's body will still stand upright on one leg without any external support, yet on two legs the cadaver will fall over uncontrollably.
"If you look at the bird from the front, while they're standing on one leg, the foot is directly beneath the body which means that their leg is angled inward," said Professor Young-Hui Chang.
"That's the pose you have to strike in order to engage the stay mechanism."
When standing on one leg therefore, a flamingo is simply expending as little energy as possible because using one leg rather than two requires no active muscular effort.
This allows the birds to stand ( and even sleep ) on one leg for long periods of time.
Source: BBC News | Comments (14)
Tags: Flamingos