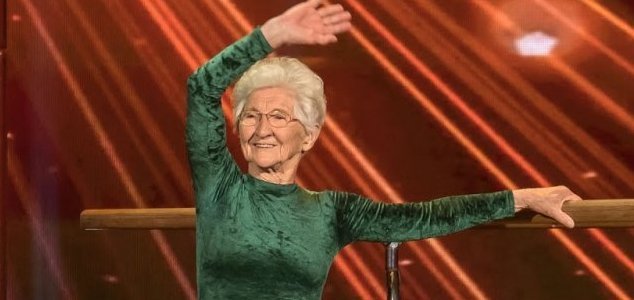 Could you do this even at 41 ?

Image Credit: YouTube / Little Big Shots / NBC
Johanna Quaas might look frail, but behind her elderly exterior lies a remarkable physical skill.
The 91-year-old retired gym teacher, who first competed in the sport all the way back in 1934, exhibits a remarkable level of physical fitness that puts many people half her age to shame.
On a recent episode of the US TV show "Little Big Shots", Quaas showed off her ageless talents by performing a routine on the parallel bars in front of a live audience, much to everyone's amazement.
Even four-time gold medalist Simone Bliss, who came on stage to give the 91-year-old a medal, had few words to describe how gobsmacked she was at the veteran gymnast's abilities.
"I hope I can even walk at 90 years old," she said. "She's amazing."
As for Quaas, she puts her remarkable skills down to keeping fit, despite her age.
"If you are fit, it is easier to master life," she said. "I do gymnastics to avoid being susceptible to falls and that is a good preventive tool. My face is old but my heart is young."
"Maybe the day I stop doing gymnastics is the day I die."
Source: Independent | Comments (7)
Tags: Gymnast