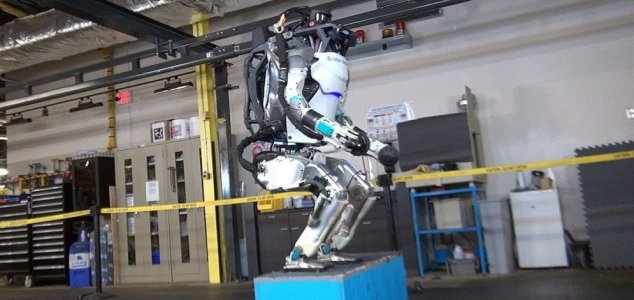 Atlas has been busy over the last few months.

Image Credit: YouTube / Boston Dynamics
Thanks to its latest upgrade, Boston Dynamics' Atlas robot is now capable of performing gymnastics.
Back in July, the firm's flagship humanoid robot managed to make a bit of a fool of itself after it spectacularly fell off the stage during a live demonstration.
Since then though its creators have implemented some impressive upgrades, as evidenced by a new video that shows Atlas jumping on to obstacles, spinning in the air and even performing backflips.
The remarkable footage, which is currently #1 on YouTube's trending list, suggests that Atlas is still very much in active development.
Exactly what the final version of the robot will be like however is anybody's guess.
Source: Science Alert | Comments (23)
Tags: Boston Dynamics, Robot