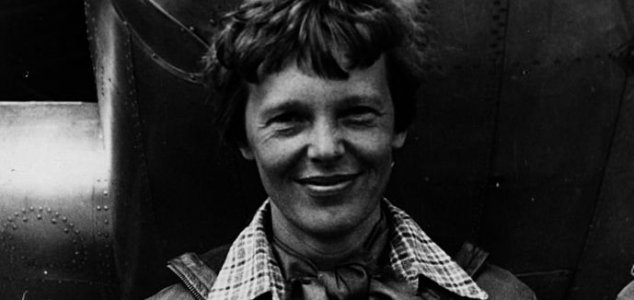 Was Earhart a castaway on Nikumaroro ?

Image Credit: PD - Wikimedia
Sniffer dogs have detected possible human remains during an investigation on the island of Nikumaroro.
Just days after an alleged photograph of the famed aviator suggested that she may have survived following her ill-fated flight, an expedition to a remote Pacific atoll has yielded possible evidence to suggest that she and her co-pilot Fred Noonan may have died as castaways on a desert island.
Led by The International Group for Historic Aircraft Recovery ( TIGHAR ), the trip had focused on using forensic dogs to look for traces of human bones on the island of Nikumaroro.
According to reports, each of the dogs, which had been trained by the Institute for Canine Forensicswere (ICF), suggested the presence of human remains beneath the same tree.
"The signals were clear: Someone - perhaps Earhart or her navigator, Fred Noonan - had died beneath the ren tree," the researchers wrote.
While no actual bones were found, soil samples have since been sent away for analysis.
The team admits that it's a long shot, but if human DNA can be found in the samples then it could prove once and for all that Amelia Earhart had died a castaway on the island some 80 years ago.
Source: Washington Post | Comments (17)
Similar stories based on this topic:
Tags: Amelia Earhart