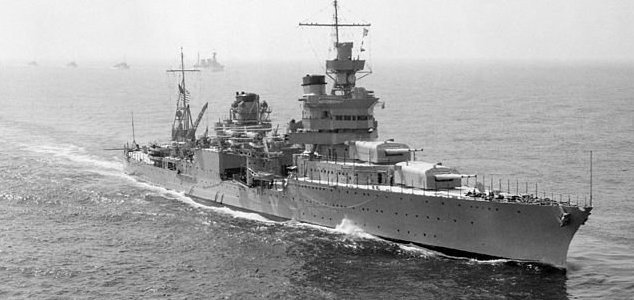 The USS Indianapolis was found off the coast of the Philippines.

Image Credit: US Navy
The wreckage of a cruiser sank by a Japanese submarine 70 years ago has finally been discovered.
During the final days of World War II, the USS Indianapolis had been sailing from Guam to the Philippines after transporting atomic bomb components when it was suddenly attacked.
The damage it sustained was so devastating that it sank within a mere twelve minutes, robbing the crew of the chance to send out a distress signal or to deploy live-saving equipment.
Out of the 1,196 sailors and marines that were on the ship at the time, only 800 survived the sinking and a mere 316 managed to make it back home alive. The rest either drowned or died of dehydration.
Exactly where the ship had gone down would go on to become a mystery spanning more than seven decades, but now, thanks to the efforts of a civilian research crew headed up by Microsoft co-founder Paul Allen, the precise whereabouts of the wreckage have finally been determined.
"To be able to honor the brave men of the USS Indianapolis and their families through the discovery of a ship that played such a significant role in ending World War II is truly humbling," he said.
"As Americans, we all owe a debt of gratitude to the crew for their courage, persistence and sacrifice in the face of horrendous circumstances."
"While our search for the rest of the wreckage will continue, I hope everyone connected to this historic ship will feel some measure of closure at this discovery so long in coming."
Source: The Guardian | Comments (5)
Tags: USS Indianapolis