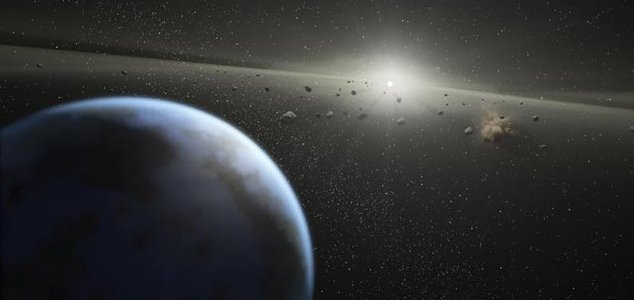 The asteroid is not thought to pose a risk to our planet.

Image Credit: NASA
The huge space rock is due to pass within a safe distance of our planet at the beginning of September.
Named 'Florence' after 19th-century nurse Florence Nightingale, the asteroid will pass no closer than seven million kilometres (18 times the distance of the Moon) on September 1st after which it will not come anywhere close again for another 500 years.
"While many known asteroids have passed by closer to Earth than Florence will on Sept 1, all of those were estimated to be smaller," said Paul Chodas of NASA's Center for Near-Earth Object Studies.
"Florence is the largest asteroid to pass by our planet this close since the NASA program to detect and track near-Earth asteroids began."
There are currently over 1,800 potentially hazardous near-Earth objects being tracked by NASA.
Fortunately though, none of these are currently thought to pose a risk to our planet.
Source: Science Alert | Comments (26)
Tags: Asteroid, Earth