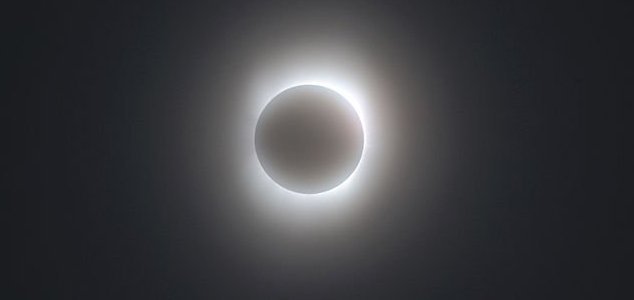 Be sure not to look directly at the Sun without eye protection.

Image Credit: CC BY 2.0 Takeshi Kuboki
One day, the Moon will have moved so far away that a total solar eclipse will no longer be possible.
Millions of people across the United States are preparing to watch today's total solar eclipse - a relatively rare event that will see the Moon moving in front of the Sun, blocking it out completely.
Total eclipses occur because the Sun, despite being 400 times larger than the Moon, just happens to be situated 400 times further way, meaning that both appear to be the same size in the sky.
As it happens though, the Moon is actually moving away from our planet, slowly but surely, meaning that one day in the distant future this perfect alignment will no longer be possible.
On the plus side however it is estimated that, due to how slowly the Moon is receding from the Earth, this won't actually happen for another 500 million to 1 billion years.
Source: Mashable | Comments (9)
Tags: Total Solar Eclipse