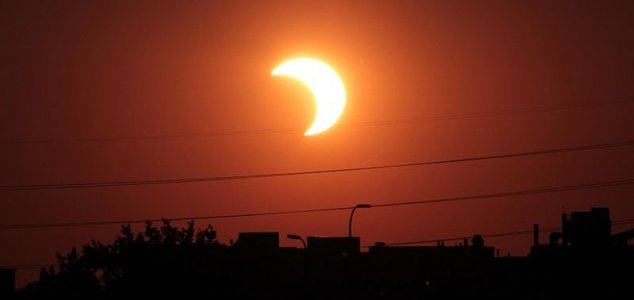 Observing the Sun without adequate protection can be disastrous.

Image Credit: Tomruen
One viewer of August's total solar eclipse ended up with eye damage in the exact shape of the Sun.
Like many Americans, 26-year-old Nia Payne headed outside when the Moon passed in front of the Sun earlier this year and looked up at the slowly diminishing crescent in the sky.
After six seconds she looked away, realizing that it was too bright. Picking up a pair of what she thought were eclipse glasses, she turned her gaze towards the Sun once again.
It wasn't long before she realized that she had used the wrong pair, but by then the damage was done.
For the next two days, Payne's vision was obscured by a black spot in the shape of the Sun's crescent. She was eventually referred to the New York Eye and Ear Infirmary of Mount Sinai where doctors conducted detailed scans of her retinas.
"What we found is that the Sun's rays had damaged the photoreceptor layer in a very specific pattern, like a crescent," said Avnish Deobhakta, an assistant professor of ophthalmology.
"It really aligned with what she drew for us when we first saw her."
Sadly, her condition has no cure and she is now learning to live with the visual impairment.
"It's something I have to live with for the rest of my life," she said.
Source: Washington Post | Comments (16)
Similar stories based on this topic:
Tags: Eclipse, Eyes