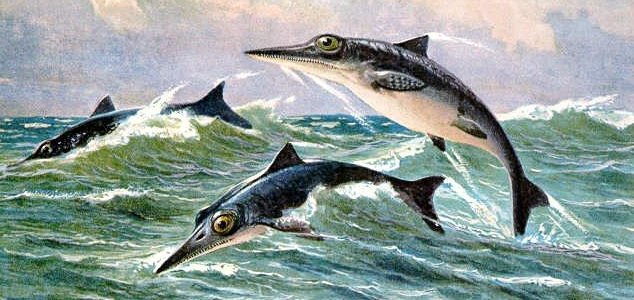 Ichthyosaurs ruled the world's oceans for millions of years.

Image Credit: Heinrich Harder
Palaeontologists have discovered an enormous Ichthyosaurus specimen in a German museum collection.
The fossil, which was originally found on the Somerset coast back in the 1990s, had lain in a museum for over 20 years before finally being examined by scientists from Germany and the UK.
To their amazement, the 200 million-year-old specimen turned out to be a totally new species.
Even more incredible was the fact that it also appeared to be pregnant.
"It amazes me that specimens such as this [the biggest] can still be 'rediscovered' in museum collections," said University of Manchester palaeontologist and ichthyosaur expert, Dean Lomax.
"You don't necessarily have to go out in the field to make a new discovery. This specimen provides new insights into the size range of the species, but also records only the third example of an Ichthyosaurus known with an embryo. That's special."
Source: University of Manchester | Comments (5)
Tags: Ichthyosaurus