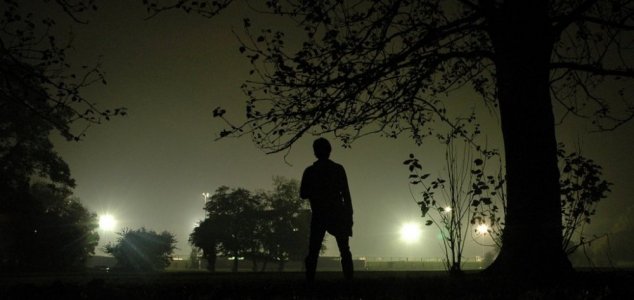 The hoax managed to fool everyone.

Image Credit: CC BY 2.0 Jason Rogers
Back in 1967, a group of students managed to pull off one of the most convincing UFO hoaxes in history.
The infamous stunt was masterminded by a group of young apprentices at Farnborough's Royal Aircraft Establishment (RAE) who all happened to share a love of science fiction.
To fool as many people as possible, they came up with a distinctly alien-like flying saucer design with no windows, doors or other recognizable features. Six fibreglass saucers were created in total, each packed with sound equipment so that they would make eerie, otherworldly noises.
"When you turned the saucers upside down, it flicked a switch and started a battery," said engineer Chris Southall. "We were putting them out in secret, in the middle of the night, in the early hours, and we didn't want them to make a noise until then."
"Only when we left, we turned them upside down and the noise started - and then we got away quick."
On the night in question, separate teams quietly placed the saucers at strategic locations across England. By the time they were discovered, the hoaxers had all returned to their hostel.
The whole country fell for the hoax hook, line and sinker. Even the police and armed forces attended the 'landing sites' to examine and retrieve the saucers for further investigation.
The 'invasion' managed to make major headline news both in the UK and abroad.
"The times we live in now are much harsher, and I don't think we could do it now," said Southall.
"We would end up in trouble."
Source: BBC News | Comments (6)
Tags: UFO, UK