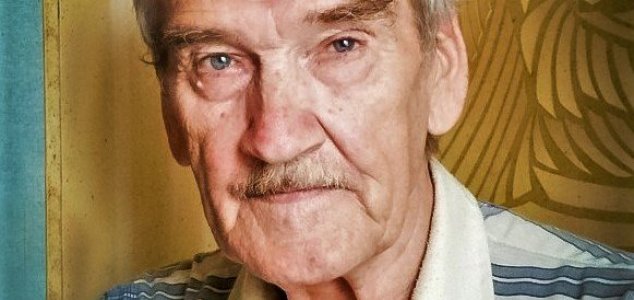 Petrov pictured at his home in 2016.

Image Credit: CC BY-SA 4.0 Queery-54
Former Soviet military officer Stanislav Petrov made a decision in 1983 that may have saved the world.
During the Cold War, Petrov had been stationed at a Russian nuclear early warning center where his job involved monitoring computer readouts for signs of a missile launch by the United States.
Everything had been quiet when, on the morning of 26 September, 1983, he received data suggesting that an attack was actually happening.
"I had all the data [to suggest there was an ongoing missile attack]," said Petrov. "If I had sent my report up the chain of command, nobody would have said a word against it."
"All I had to do was to reach for the phone; to raise the direct line to our top commanders - but I couldn't move. I felt like I was sitting on a hot frying pan."
Stealing his nerves, Petrov decided instead to call up the duty officer at army headquarters and report that a system malfunction had occurred.
"Twenty-three minutes later I realized that nothing had happened," he said. "If there had been a real strike, then I would already know about it. It was such a relief."
A later investigation revealed that Soviet satellites had erroneously interpreted sunlight reflecting on clouds as evidence of intercontinental ballistic missiles.
Petrov, whose actions during the incident have been widely credited with averting a nuclear apocalypse, sadly died at his home in Moscow in May of this year at the age of 77.
Source: BBC News | Comments (9)
Tags: World War 3, Cold War