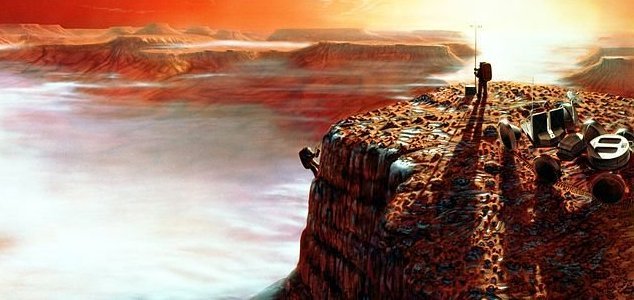 Could we see humans on Mars by 2024 ?

Image Credit: NASA / Pat Rawlings
Elon Musk is hoping to land the first astronauts on the surface of Mars within as little as seven years.
During a talk at the International Astronautical Congress (IAC) in Adelaide today, the SpaceX CEO announced that the private space firm will be refocusing its efforts into the development of what is known at the moment as the BFR - a huge rocket that will stand at over 100 meters in height.
The key advantage of this new rocket is that it will be multi-purpose, enabling it to do everything from lifting satellites in to orbit to sending humans all the way to Mars.
It will even be capable of providing a 'point to point' travel system here on Earth that will make it possible to travel half way around the world within a mere 30 minutes.
The adaptable nature of the rocket, combined with the fact that it will be reusable, should help to solve the problem of affordability - something had been plaguing the project for some time.
There are even plans to land two crews of astronauts on Mars by as early as 2024 and to set up a facility on the planet's surface that could produce fuel for return trips.
Whether SpaceX will be able to achieve such ambitious goals so soon however remains to be seen.
Musk's full IAC speech can be viewed below.
Source: BBC News | Comments (11)
Similar stories based on this topic:
Tags: Elon Musk, SpaceX, Mars