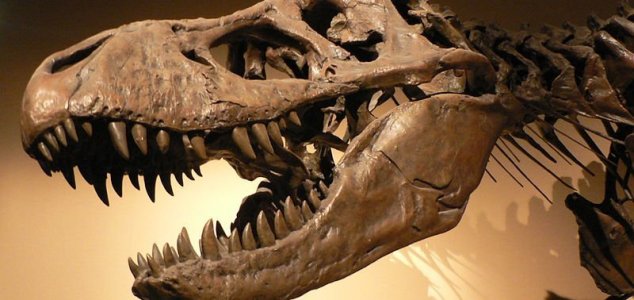 Teratophoneus curriei was a ferocious predator.

Image Credit: CC BY-SA 3.0 David Monniaux
Palaeontologists have unearthed the skeleton of a meat-eating dinosaur dating back over 76 million years.
The remarkably well-preserved tyrannosaur, which is thought to belong to the species
Teratophoneus curriei
, was discovered on a field site in the Grand Staircase-Escalante National Monument in Utah.
"With at least 75 percent of its bones preserved, this is the most complete skeleton of a tyrannosaur ever discovered in the southwestern US," said palaeontologist Dr. Randall Irmis.
"We are eager to get a closer look at this fossil to learn more about the southern tyrannosaur's anatomy, biology, and evolution."
First discovered back in July 2015, the skeleton took up to 3,000 man-hours to excavate.
Measuring around 20ft long, the dinosaur was 12-15 years old when it died and its remarkable preservation has been attributed to its location within a prehistoric river channel or floodplain.
The species roamed what is now North America between 66 and 90 million years ago.
Source: Russia Today | Comments (20)
Tags: Tyrannosaur, Dinosaur