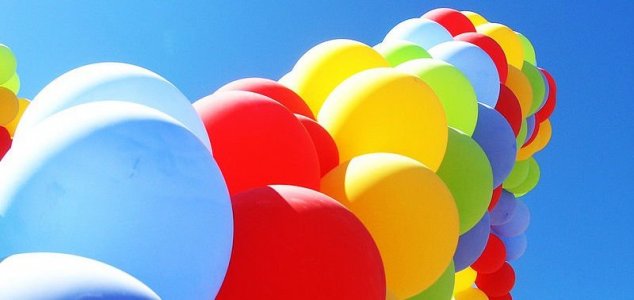 The stunt was reminiscent of the movie 'Up'.

Image Credit: CC BY-2.0 Ishmael Orendain
Tom Morgan managed to reach a height of 8,000ft by attaching helium balloons to a camping chair.
The British adventurer and his team spent a whole two days inflating the balloons before launching from a site north of Johannesburg in South Africa.
They had previously attempted to launch in Botswana but had run in to difficulties due to the weather.
This time however everything went perfectly.
The 38-year-old soared over a distance of more than 25km at an altitude of 8,000ft before finally coming in to land after selectively bursting some of the balloons to aid his descent.
Describing the experience as 'unbelievably cool', Morgan also admitted that during take-off he had been feeling 'somewhere between terrified and elated'.
"If something had gone horribly wrong it would have been pretty permanent," he said. "There was a priest from South America who did it a few years ago and he went too high and didn't come back."
Source: BBC News | Comments (13)
Tags: Balloons