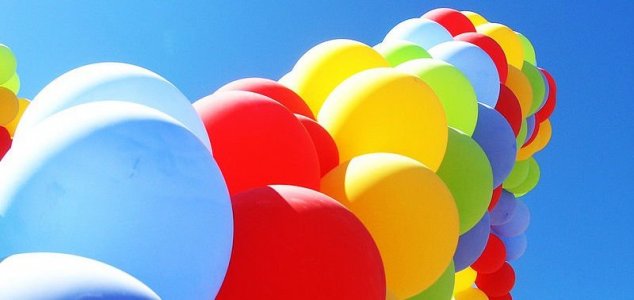 It took 120 helium-filled balloons to lift the chair and its passenger.

Image Credit: CC BY-2.0 Ishmael Orendain
Authorities were alerted after the man tied balloons to a lawn chair and soared in to the heavens.
In a bizarre stunt that didn't go quite according to plan, 26-year-old Daniel Boria tied 120 helium balloons to a lawn chair, put on a parachute and then launched himself over the city of Calgary.
Having planned to bail out over a rodeo to promote his cleaning products he soon found that he had overshot his mark by some distance and had ascended far higher than he had anticipated.
"I was sitting in a lawn chair looking down through the clouds at 747 airplanes and looking up to a cluster of helium balloons," he said. "I rose to a certain altitude and the winds got pretty intense."
Boria eventually plucked up the courage to jump from the chair but after safely parachuting to the ground he was later arrested by local police and charged with causing mischief.
"It's the first time I've seen anything like it in my career," Police Inspector Grant told reporters.
"I usually see it on those crazy shows on TV of what not to do."
The final whereabouts of the lawn chair and balloons however continues to remain a mystery.
Source: BBC News | Comments (16)
Tags: Balloons