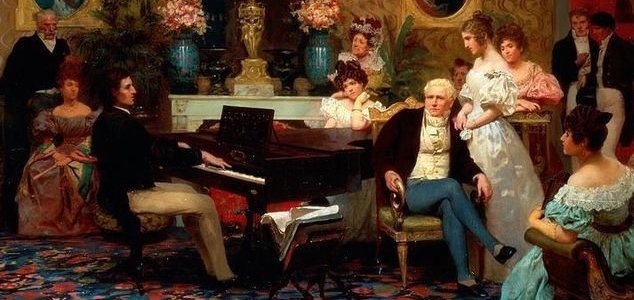 Chopin is remembered as a skilled composer and pianist.

Image Credit: PD - Henryk Siemiradzki
Researchers studying Polish composer Frederic Chopin have finally solved the mystery of his death.
Having died of a chronic illness in 1849 at the age of just 39, Chopin, who created some of the most revered pieces of music in history, ordered that his heart be removed from his body and entombed back in Poland - his beloved home country that had lost its independence to the Russian Empire.
This request was particularly important to him, not least because of his fondness for Poland but also because he was terrified of being buried alive - a fear known as taphephobia.
Now more than 160 years after his death, Chopin's heart, which had been kept in a pillar at Holy Cross Church in Warsaw, has finally helped scientists unravel the mystery of what exactly had killed him.
The answer, it turns out, is that he had died from pericarditis - a rare complication of tuberculosis that causes swelling of the membrane surrounding the heart.
"We didn't open the jar," said team leader Professor Michael Witt of the Polish Academy of Sciences.
"But from the state of the heart we can say, with high probability, that Chopin suffered from tuberculosis while the complication pericarditis was probably the immediate cause of his death."
Source: Washington Post | Comments (1)
Tags: Chopin, Heart