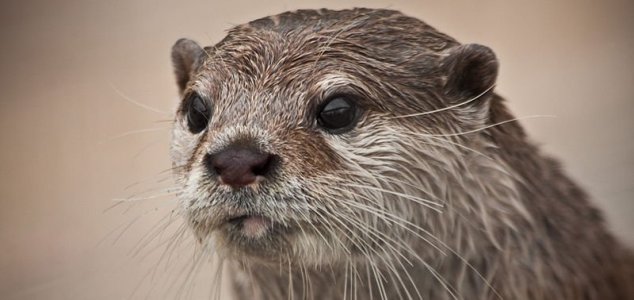 China's prehistoric otters were much larger than today's species.

Image Credit: CC BY-SA 2.0 Garry Knight
The remarkable species, which once roamed what is now China, had a bite comparable to that of a bear.
Fossil fragments from the species, which date back over six million years, were unearthed at a site in southwestern China known as Shuitangba which was once a swamp surrounded by dense woodland.
The otter, which has been dubbed
Siamogale melilutra
, was much larger than today's otters at around the size of a wolf and weighed up to 50kg.
Unlike its modern counterparts which eat fish and shellfish, this prehistoric species had an appetite for just about any sort of prey and possessed powerful jaws capable of delivering a devastating bite.
"We conducted a series of engineering simulations on the jaw models of fossil otters as well as ten living otter species and what we found was that the fossil otter had a jaw that was six times as strong as expected, based on what we see in living species," said Dr Jack Tseng of the University at Buffalo.
This means that
Siamogale melilutra
had the chewing ability of a bear.
"Carnivores are known to evolve powerful jaws, often for the purpose of cracking the bones of their prey," said palaeontologist Xiaoming Wang.
"In the shallow swamp of South China, it's possible that an abundance of big clams drove these giant otters to acquire their rare traits, including their crushing teeth and robust jaws."
Source: BBC News | Comments (8)
Tags: Otter