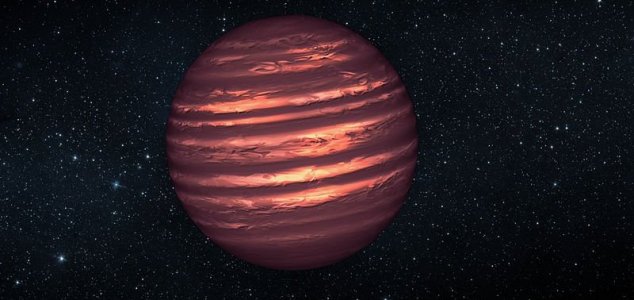 Is it a planet or is it a brown dwarf ?

Image Credit: NASA / JPL-Caltech
A mysterious world 4,000 times more massive than the Earth has been found lurking 22,000 light years away.
Discovered by an international team of astronomers using data from NASA's Spitzer infra-red space telescope, the uninspiringly-dubbed OGLE-2016-BLG-1190Lb is so large that scientists are still debating over whether it is actually a planet or a star.
It was found through a Polish astronomical collaboration known as the Optical Gravitational Lensing Experiment (Ogle) which looks for distant planets by observing stars passing in front of other stars.
When this happens, the gravity of the foreground star can focus the light of the background star, making it appear brighter and helping to highlight the presence of any orbiting worlds.
"We report the discovery of OGLE-2016-BLG-1190Lb, which is likely to be the first Spitzer micro-lensing planet in the Galactic bulge/bar, an assignation that can be confirmed by two epochs of high-resolution imaging of the combined source-lens baseline object," the researchers wrote.
"The planet's mass places it right at the deuterium burning limit, i.e., the conventional boundary between 'planets' and 'brown dwarfs'".
Source: News.com.au | Comments (41)
Similar stories based on this topic:
Tags: Planet, Star