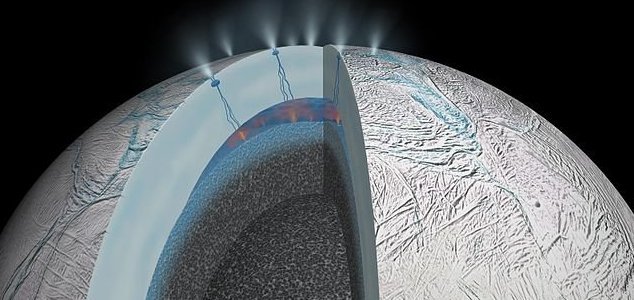 Could a private space mission find life on Enceladus ?

Image Credit: NASA/JPL-Caltech
Yuri Milner is looking to send a spacecraft to Enceladus to look for evidence of extraterrestrial life.
Spurred on by reports of a subterranean ocean of liquid water beneath the surface of Saturn's icy moon, the Russian billionaire is planning to send a robotic probe there within the next few years.
Describing Enceladus as 'the most promising candidate' for finding alien life in the solar system, Milner believes that an analysis of its water plumes could provide 'a smoking gun for life below the surface'.
"We formed a little workshop around this idea: Can we design a low-cost, privately funded mission to Enceladus which can be launched relatively soon, and that can look more thoroughly at those plumes, try to see what's going on there ?" he said during a recent conference in Seattle.
Milner's plans are particularly ambitious, not only due to the difficulty inherent in reaching Enceladus and collecting a sample but also because he hopes to accomplish all of this before NASA does.
He has described the endeavour as 'the first-ever privately-funded interplanetary science mission.'
Source: Russia Today | Comments (31)
Tags: Yuri Milner, Enceladus