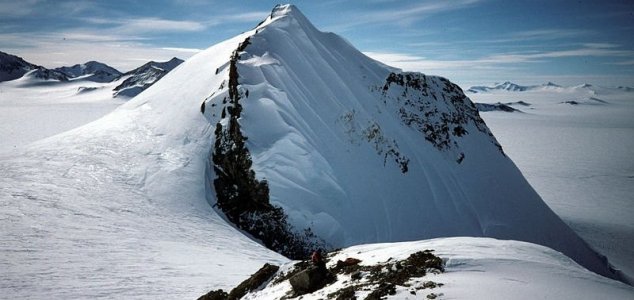 Antarctica was once a warm region filled with forests and swamps.

Image Credit: CC BY-SA 2.0 euphro
Scientists exploring Antarctica have found fossils from a forest dating back over 260 million years.
The fossils were discovered by geologists Erik Gulbranson and John Isbell from the University of Wisconsin-Milwaukee during an expedition to the McIntyre Promontory Transantarctic Mountains.
In total they found the remains of 13 trees dating back to the end of the Permian Period around 260 million years ago - a time before even the dinosaurs had arrived on the scene.
The fossils also predate a mass extinction event that wiped out 90 per cent of all life on Earth.
"This forest is a glimpse of life before the extinction, which can help us understand what caused the event," Gulbranson said in a press release.
"People have known about the fossils in Antarctica since the 1910-12 Robert Falcon Scott expedition. However, most of Antarctica is still unexplored. Sometimes, you might be the first person to ever climb a particular mountain."
Source: Russia Today | Comments (2)
Tags: Antarctica, Forest