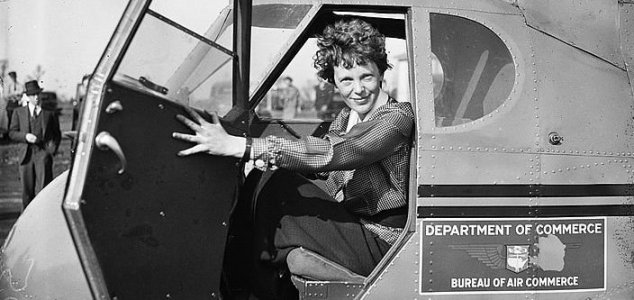 Did Amelia Earhart die at the hands of the Japanese ?

Image Credit: Harris and Ewing
A new theory suggests that Earhart and Fred Noonan were taken prisoner in Saipan and later executed.
When Amelia Earhart disappeared over the Pacific Ocean during an attempt to circumnavigate the globe in her Lockheed Model 10 Electra in 1937, the question of what happened to her would go on to become one of the most enduring mysteries of the modern age.
While there has been a lot of focus recently on the idea that Earhart and her navigator Fred Noonan went down in the Pacific and died as castaways on the remote atoll of Nikumaroro, another theory, which was featured in a recent History Channel documentary entitled
Amelia Earhart: The Lost Evidence
, suggests that they were captured by the Japanese and taken to the island of Saipan.
According to William 'Bill' Sablan, who lives on Chamorro, his uncle Tun Akin Tuho actually worked at the prison where the famed aviator and her navigator were taken.
The story goes that in the 1930s, two Caucasian prisoners - a man and a woman - were brought to Saipan prison by ship after the plane they had been flying went down in the ocean.
They had allegedly remained at the prison for around three days before being executed. Sablan's uncle even indicated that US authorities had later managed to locate and retrieve their remains.
Whether the two prisoners on Saipan really were Earhart and Noonan however remains unknown.
Source: USA Today | Comments (9)
Similar stories based on this topic:
Tags: Amelia Earhart