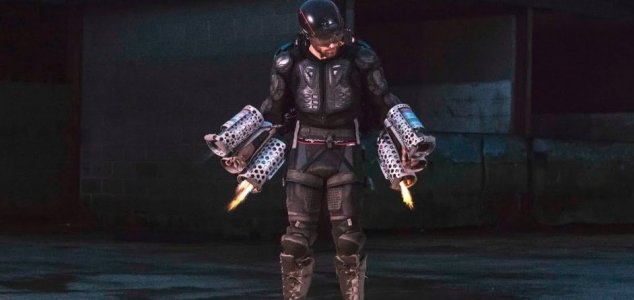 Browning's startup has proven highly successful.

Image Credit: YouTube / Red Bull / Gravity Industries
Richard Browning stunned onlookers this week as he flew around a business park in Salford, England.
The madcap inventor and former marine raised eyebrows back at the beginning of April when he revealed 'Daedalus' - a futuristic suit not dissimilar to Tony Stark's comic book 'Iron Man' armor.
Since then, interest in his invention has gone from strength to strength with even a member of the UK military allegedly expressing a desire to adapt the suit for use on the battlefield.
This most recent demonstration, which drew the interest of both the media and the general public, saw him soar through the air in Media City - a business park located in the UK city of Salford.
"Every time I fly, it's a pleasure. It's intense, but there's always this degree of humility," he said.
"You always have to have respect for what you are doing. There is a chance I could lose an engine just as I am getting off the ground."
"It's just like driving a formula one car or racing a sports bike - you have always got to have that respect for the possibility that something could go wrong when you don't want it to happen."
Source: Manchester Evening News | Comments (17)
Tags: Iron Man, Richard Browning