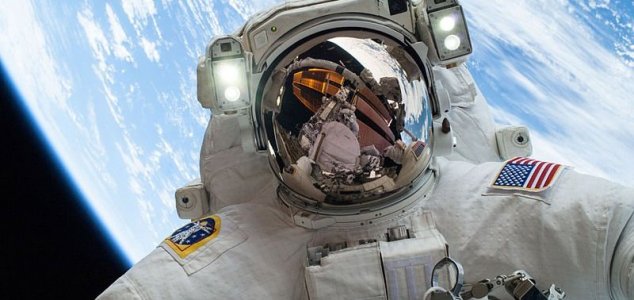 The 'take me home' button could save lives in the future.

Image Credit: NASA
The new system offers a much-needed safety feature to help stranded astronauts get back to the ISS.
It goes without saying that embarking on a spacewalk is a risky endeavour - especially given the potential for astronauts to become disoriented or unconscious while floating out in space.
Now in an effort to help make spacewalks safer, space systems engineer Kevin Duda and colleagues have filed a patent for a new self-return system capable of guiding a stranded astronaut back to the International Space Station without requiring them to operate the controls.
"Without a fail-proof way to return to the spacecraft, an astronaut is at risk of the worst-case scenario: lost in space," said Duda. "Giving astronauts a sense of direction and orientation in space is a challenge because there is no gravity and no easy way to determine which way is up and down."
"Our technology improves mission success in space by keeping the crew safe."
The new system is not only able to operate an astronaut's jetpack but can also compute an optimal return path while taking in to account time, oxygen consumption, energy requirements and more.
It can be initiated by either mission control or by another astronaut in the event of an emergency.
Source: SlashGear | Comments (4)
Similar stories based on this topic:
Tags: Astronauts, Spacesuit