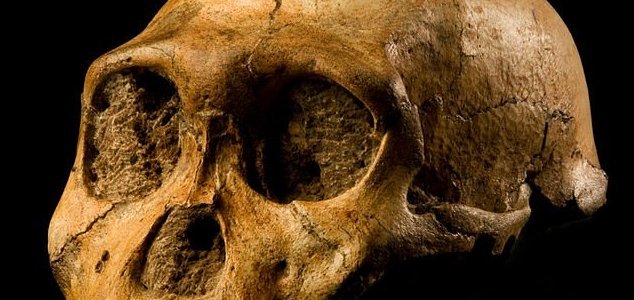 The specimen took over two decades to clean and reconstruct.

Image Credit: CC BY-SA 4.0 Brett Eloff
For the first time ever, South Africa's oldest known hominid skeleton has been unveiled to the public.
First discovered in the Sterkfontein Caves over 20 years ago, the near-complete skeletal remains of Australopithecus - an extinct genus of hominin - have gone on display in Johannesburg.
Nicknamed 'Little Foot', the specimen exhibits a remarkable level of preservation with as much as 90 per cent of its bones intact, save for the kneecaps, feet and parts of the pelvis.
"It has a lot of firsts," said paleoanthropologist Ron Clarke. "It's the first complete skeleton adult, it is the first skeleton that has a complete arm and a complete leg in one individual that can be compared, and it is the oldest in Southern Africa."
The skeleton is now on display at the Hominin Vault at the University of the Witwatersrand's Evolutionary Studies Institute in Johannesburg.
"This is one of the most remarkable fossil discoveries made in the history of human origins research," said Clarke. "And it is a privilege to unveil a finding of this importance today."
Source: National Geographic | Comments (5)
Similar stories based on this topic:
Tags: Hominid, Australopithecus