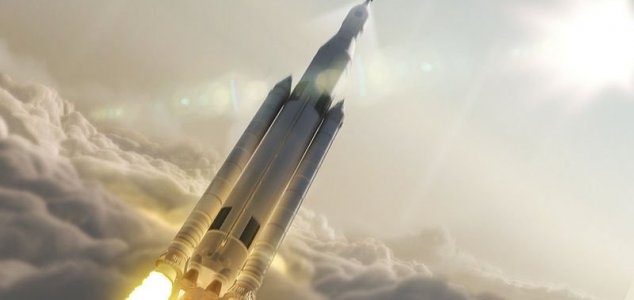 Boeing is working with NASA to develop its new Space Launch System (SLS).

Image Credit: NASA
Boeing CEO Dennis Muilenburg has stated that the first human on Mars will have got there on a Boeing rocket.
His comments, which could indicate the beginnings of a modern-day space race, refer to the rivalry between Boeing's Space Launch System and Elon Musk's upcoming 'BFR' rocket and spacecraft system - two competing solutions designed to achieve the goal of placing humans on Mars.
It is certainly true that Boeing seems to have the edge, especially given that the Space Launch System will be ready for testing in 2019.
"Eventually we are going to go to Mars, and I firmly believe that the first person that sets foot on Mars will get there in a Boeing rocket," said Muilenburg.
Details of Musk's Mars solution, meanwhile, remain thin on the ground.
The SpaceX CEO previously revealed plans for a huge spacecraft known as the Interplanetary Transport System that will be capable of ferrying 100 people all the way to the Red Planet.
Whether or not something this ambitious will be feasible so soon however remains to be seen.
"I feel fairly confident we can build the ship and be ready for the launch in five years," Musk said back in September. "Five years seems like a long time for me."
Source: CNBC | Comments (14)
Similar stories based on this topic:
Tags: Boeing, Mars