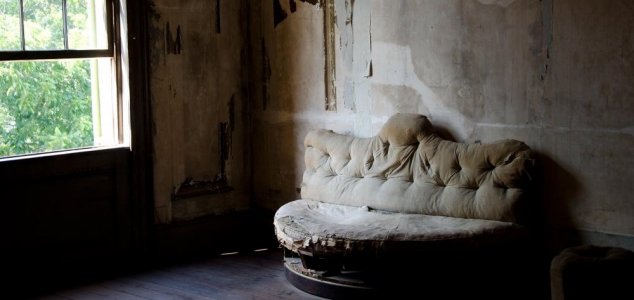 Did spirits roam the halls of the Belvedere Orphanage ?

Image Credit: sxc.hu
The destruction of the centuries-old building has left questions concerning the fate of its ghostly inhabitants.
The Belvedere Orphanage in Newfoundland certainly had a long and interesting history.
Dating back to the 1800s, the building later became a school before finally being abandoned in 1976. After laying empty for decades, it was ravaged by fire in April and left damaged beyond repair.
Even now however, as its walls crumble to rubble, the stories of its ghostly past continue to endure.
Lorraine Michael, former principal of the school, was no stranger to some of the strange phenomena that occurred within the building - in particular the peculiar noises heard echoing throughout its halls.
"It consisted of walking noises, somebody walking, and always on the top floor," she said.
"It wasn't scary. I think I laid there knowing that I was hearing a ghost. I wasn't going to go up and look, but neither was I scared of it."
Visitors and staff members alike would often hear doors closing and experience the chilling feeling of an unknown presence. Some were even too scared to enter the building at all on their own.
"If the poltergeist was connected to the experience in the building - and I'm not an expert - but I assume now the spirit will be at rest," said Michael.
Source: Yahoo! News | Comments (13)
Similar stories based on this topic:
Tags: Ghost, Haunting