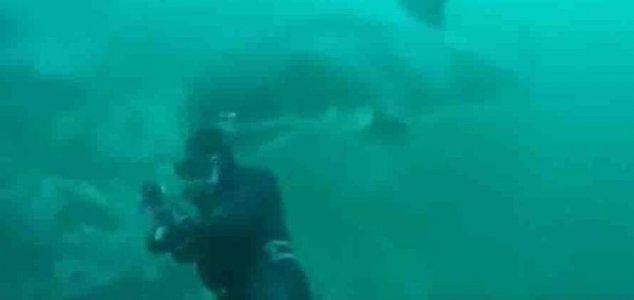 The clip was recorded off the coast of South Africa.

Image Credit: SA Spearfishing / Facebook
New footage has emerged of a diver's extremely close encounter with the jaws of a monster shark.
The video, which was posted to the SA Spearfishing Facebook page, shows the moment the diver almost ended up becoming an easy meal as the shark passed within mere inches of his head.
"And then I would of had a brown mark in my wetsuit," the caption reads.
The footage has proven popular online with over two million views to date, however there has been some debate over its authenticity and whether or not the diver was ever genuinely in any danger.
Various news outlets have taken to branding the clip as 'the scariest ever shark encounter'.
Source: New Zealand Herald | Comments (12)
Tags: Shark, Diver