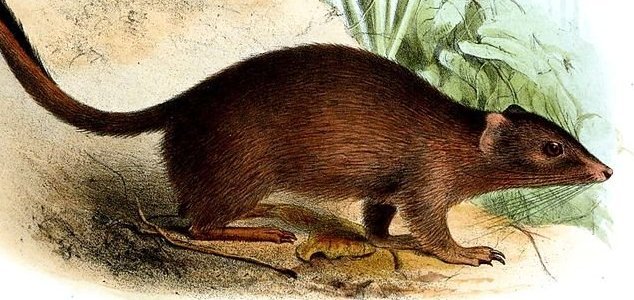 Finding a live crest-tailed mulgara came as something of a surprise.

Image Credit: PD - Joseph Smit
The crest-tailed mulgara - a small carnivorous marsupial - was thought to have died out a century ago.
At a time when species are disappearing from our planet on a regular basis, the news that this particular variety of mulgara has survived against all odds is particularly welcome.
It was discovered by a team from the University of New South Wales in Sturt National Park.
"The crest-tailed mulgara was once widely distributed across sandy desert environments in inland Australia, but declined due to the effects of rabbits, cats and foxes," said Dr Rebecca West.
"The species weighs around 150 grams and has pale blonde fur and a thick tail with a distinctive black crest."
The discovery is particularly timely as scientists with the Wild Deserts project are planning to remove several types of predator from the region to help support the return of native mammal species.
"The aim of this project is to return mammal species not seen in their natural habitat for over 90 years in Sturt National Park," said National Parks and Wildlife Service area manager Jaymie Norris.
"Rabbits, cats and foxes will be eradicated from two 20-square-kilometre fenced exclosures in Sturt National Park, before locally extinct mammals are reintroduced."
Source: Phys.org | Comments (7)
Tags: Mulgara, Australia