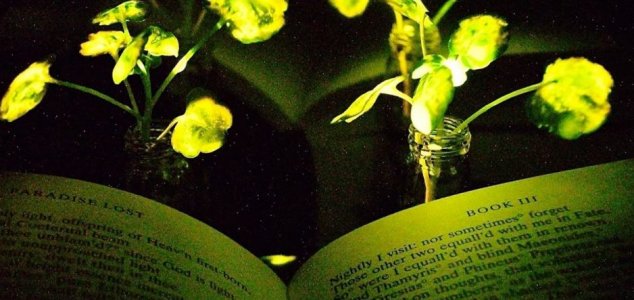 Imagine reading a book by plantlight.

Image Credit: YouTube / MIT
By embedding nanoparticles in leaves, scientists at MIT have created plants that glow in the dark.
The breakthrough, which could pave the way for environmentally-friendly public lighting solutions that don't even require electricity, has the potential to revolutionize how we light up our homes and cities.
Creating the glowing leaves involved immersing the plants in a special nanoparticle-based solution and exposing them to high pressures.
Right now the plants are only able to glow in the dark for around four hours, however researchers are looking to expand on the idea and create larger plants that glow indefinitely.
"Our target is to perform one treatment when the plant is a seedling or a mature plant, and have it last for the lifetime of the plant," said study senior author Professor Michael Strano.
"Our work very seriously opens up the doorway to streetlamps that are nothing but treated trees, and to indirect lighting around homes."
Source: Independent | Comments (19)
Tags: Nanoparticles, Plants, Trees