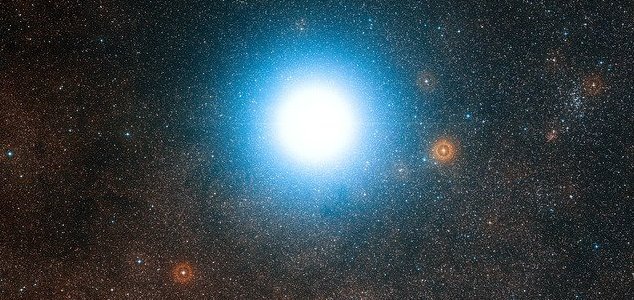 Is mankind on the verge of achieving interstellar space travel ?

Image Credit: NASA
The mission would involve traveling 4.3 light years at around ten per cent of the speed of light.
The ambitious plan, which is unlikely to become a reality for decades, would focus on investigating Proxima Centauri - our closest neighboring star - as well as any planets that are orbiting around it.
Given that it took the New Horizons probe a whopping 9.5 years to reach Pluto however, which at 0.000624 light years is a mere fraction of the distance, traveling all the way to a neighboring star system is going to require some pretty major upgrades.
Even at the planned ten per cent of the speed of light, a spacecraft will take 44 years to reach its target, coupled with an additional 4.3 years to account for the time the data will take to reach us.
Currently NASA has specified a tentative launch date of 2069, however the technology needed to achieve such a mission doesn't even exist yet, so this could very easily change.
At the American Geophysical Union (AGU) conference this month, JPL's Anthony Freeman stated:
"Imagine that we have decided to embark on mankind's most ambitious project: a 40-year duration mission to visit a habitable-zone planet orbiting one of our nearest stellar neighbors."

"To plan our mission we must consider altogether 6 mission phases: I. Accelerate out of our Solar System; II. Survive Cruise to Proxima Centauri; III. Decelerate on Approach; IV. Adjust Trajectory for Close Encounter; V. Acquire Data; VI. Return Information to Earth."
Whether or not the mission will ever get off the ground however remains to be seen.
Source: IBTimes | Comments (23)
Tags: Alpha Centauri