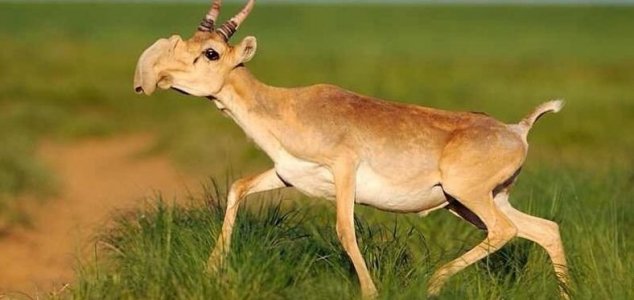 What could have killed so many saiga antelopes ?

Image Credit: CC BY-SA 3.0 Seilov
Scientists may have finally determined what caused vast numbers of saiga antelopes to die back in 2015.
The mysterious mass die-off occurred in central Kazakhstan where more than 200,000 of the critically endangered antelopes were found dead within the space of only three weeks.
The exact cause of the disaster would remain a mystery for over two years, but now a new study has revealed that the most likely culprit was actually a period of unusually hot and humid weather.
For some unknown reason, this anomalous weather had caused the Pasteurella multocida type B bacteria found in the creatures' tonsils to migrate to their guts where it triggered blood poisoning.
"You went from one or two animals to, within three or four days, thousands," said study author Professor Richard Kock of The Royal Veterinary College.
"The animals were showing normal behavior, normal signs, normal grazing and then suddenly they'd start looking a little bit unhappy and stop feeding. Within about three hours they were dead."
Only around 30,000 of the animals ultimately managed to survive the disaster.
"If we get a similar event, and all the animals are within a sort of weather envelope, it could be total extinction," said Kock. "It could happen in a week."
Source: Smithsonian | Comments (10)
Tags: Antelope