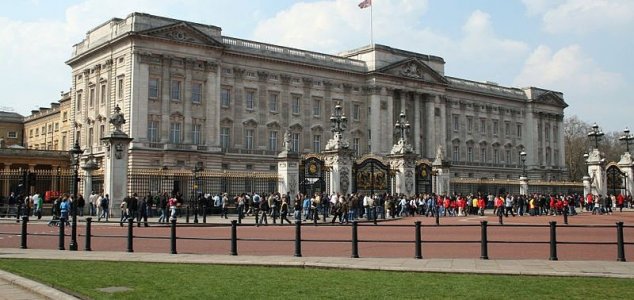 The walls of Buckingham Palace are made from fossils.

Image Credit: PD - Misterweiss
Many of today's major buildings were constructed using a material that is filled with tiny prehistoric fossils.
Buckingham Palace, the Empire State Building and the Pentagon are some of the modern world's most recognisable structures, yet hidden deep within their walls lie remnants of a prehistoric world preserved within a building material known as oolitic limestone.
This particular form of limestone is made up of particles called ooliths - rounded grains that were formed in the distant past when sand grains and seashell fragments rolled across the sea floor.
Now though, scientists believe that these tiny particles may actually be made up of even smaller mineralized microbes dating back up to 340 million years.
This would mean that buildings such as the Empire State Building, which have been constructed using oolitic limestone, are home to large numbers of these fossilized prehistoric organisms.
"Mississippian oolite found in Indiana in the U.S. has been used to build parts of the Pentagon in Virginia and parts of the Empire State Building in New York City," said Dr. Bob Burne.
"Jurassic oolite in England has been used to construct Buckingham Palace and much of the City of Bath, the British Museum, and St Paul's Cathedral."
Source: Inquisitr.com | Comments (4)
Tags: Fossils