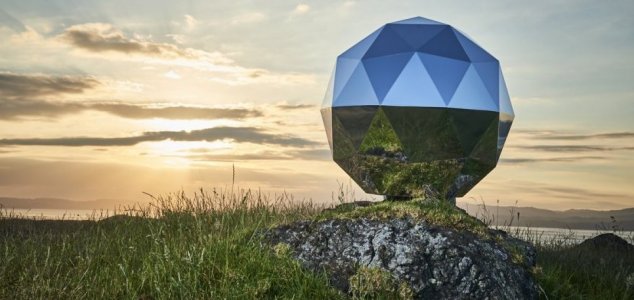 The Humanity Star is designed to be highly visible in the sky.

Image Credit: Twitter / Rocket Lab
Astronomers worldwide have criticized the decision to launch a large reflective disco ball in to orbit.
Known as the 'Humanity Star', the satellite is a three-foot-wide geodesic sphere with 65 highly reflective panels designed to make it the brightest object in the night sky.
It was secretly launched last week alongside a number of conventional satellites by commercial space exploration startup firm Rocket Lab from a remote region of farmland in New Zealand.
Despite being hailed as a major success for the company however, the Humanity Star itself has drawn a significant amount of ire from scientists and astronomers from around the world.
The problem, they argue, is light pollution, which is already making it increasingly difficult to obtain a clear view of the stars. Launching what is essentially a giant disco ball in to orbit around the Earth certainly doesn't help matters and could mark the beginning of a worrying new trend.
"Most of us would not think it cute if I stuck a big flashing strobe-light on a polar bear, or emblazoned my company slogan across the perilous upper reaches of Everest," wrote Caleb Scharf, director of astrobiology at Columbia University.
"Jamming a brilliantly glinting sphere into the heavens feels similarly abusive. It's definitely a reminder of our fragile place in the universe, because it's infesting the very thing that we urgently need to cherish."
Source: The Guardian | Comments (27)
Tags: Humanity Star