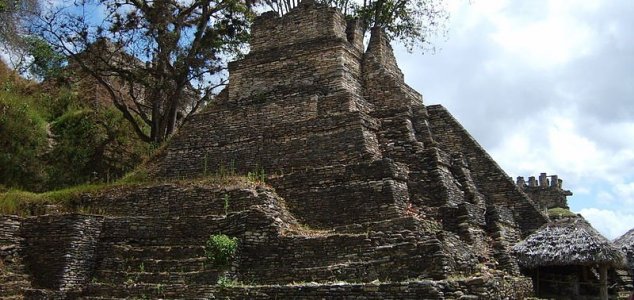 The ruins had remained hidden for centuries.

Image Credit: CC BY-SA 3.0 Simon Burchell
A major new discovery has revealed tens of thousands of hidden pyramids, houses, defence works and more.
Announced this week by an alliance of US, European and Guatemalan archaeologists, the incredible lost city was found using a technique known as LIDAR ( light detection and ranging ) which involves firing lasers from an aircraft to build up a picture of what lies beneath dense jungle foliage.
In addition to buildings, the team discovered evidence of industrial-sized agricultural fields and irrigation canals, suggesting that the city's population would have numbered in the millions.
In total more than 60,000 individual structures were found spread across the region.
"I found it, but if I had not had the LIDAR and known that that's what it was, I would have walked right over it, because of how dense the jungle is," said Thomas Garrison of Ithaca College in New York.
"The jungle, which has hindered us in our discovery efforts for so long, has actually worked as this great preservative tool of the impact the culture had across the landscape."
Source: The Guardian | Comments (10)
Tags: Mayan, Guatemala