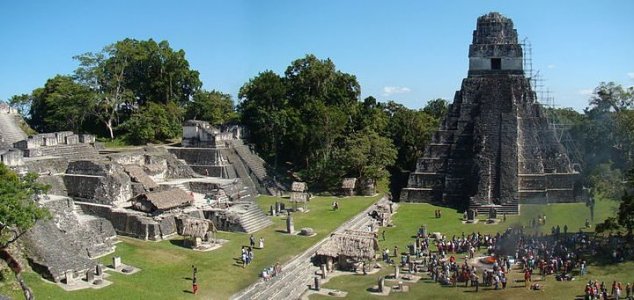 Was extreme drought to blame ?

Image Credit: CC BY-SA 3.0 Bjorn Christian Torrissen
Scientists are more certain than ever that a massive drought caused the Mayan civilization to collapse.
With their impressive pyramids and unrivaled mastery of mathematics, writing and art, the Maya were one of the most successful civilizations ever to arise in South America.
Exactly what caused their eventual collapse however has long remained a topic of debate.
Now though, by analyzing sediment samples retrieved from Lake Chichancanab, scientists have been able to determine the conditions across the Yucatan Peninsula at the time of the Mayan decline.
Their findings support previous studies suggesting that an extended period of drought was to blame.
"The role of climate change in the collapse of Classic Maya civilisation is somewhat controversial, partly because previous records are limited to qualitative reconstructions, for example whether conditions were wetter or drier," said PhD student Nick Evans from the University of Cambridge.
"Our study represents a substantial advance as it provides statistically robust estimates of rainfall and humidity levels during the Maya downfall."
The research involved analyzing the different isotopes of water trapped within gypsum crystals to calculate the precise changes in humidity and rainfall over the course of hundreds of years.
"This method is highly accurate and is almost like measuring the water itself," said Evans.
Source: Independent | Comments (3)
Similar stories based on this topic:
Tags: Mayan