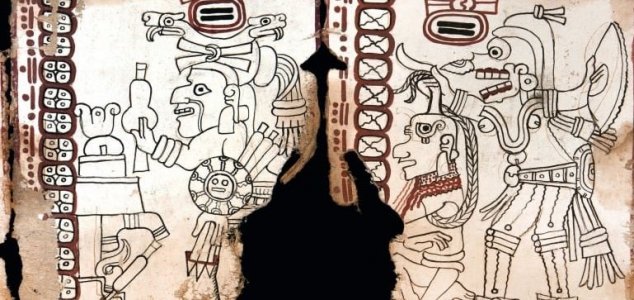 The pages are 900 years old.

Image Credit: National Anthropology and History Institute (INAH)
A Mayan pictographic text dating back over 900 years has finally been confirmed as authentic by researchers.
Officially known as the Mexico Maya Codex, the book, which was returned to Mexican authorities by collector Josue Saenz in 1974, was originally created sometime between 1021 and 1154 A.D.
Thought to be the oldest surviving Mayan text in existence, the document has now been declared authentic by scholars at Mexico's National Anthropology and History Institute (INAH).
Its simpler style compared to other known texts, coupled with the fact that it had been previously looted, had lead to years of doubt over whether it was the real deal or a clever forgery.
It turned out that it had been created during a time of relative poverty compared to other similar works.
"For a long time, critics of the codex said the style wasn't Mayan and that it was 'the ugliest' of them in terms of figures and color," said researcher Sofia Martinez del Campo. "But the austerity of the work is explained by its epoch, when things are scarce one uses what one has at hand."
Source: CBC.ca | Comments (9)
Similar stories based on this topic:
Tags: Mayan