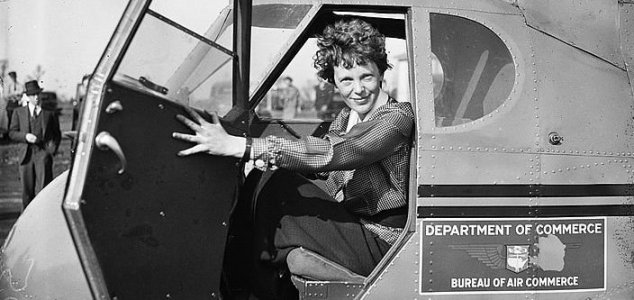 Were Earhart's remains discovered back in the 1940s ?

Image Credit: Harris and Ewing
A forensic expert has cast doubt on a 1940s analysis of bones found on a remote island over 70 years ago.
When Amelia Earhart disappeared over the Pacific Ocean during an attempt to circumnavigate the globe in her Lockheed Model 10 Electra in 1937, the question of what happened to her would go on to become one of the most enduring mysteries of the modern age.
In recent years however, clues have been found suggesting that Earhart's plane may have gone down somewhere in the remote Pacific atoll of Nikumaroro and that the aviator and her navigator Fred Noonan may have even survived for several days on a small island while awaiting rescue.
Of particular note was the discovery of human bones on a remote island in the region in the 1940s. The remains, which included a skull and parts of a skeleton, had been taken to Fiji where they were inspected by doctor and anatomy teacher David Hoodless.
At the time, he determined that they had belonged to a stocky middle-aged male.
Unfortunately the bones themselves went missing shortly afterwards and have never been recovered, but this hasn't stopped forensic anthropologist Richard Jantz from reopening the case.
According to Jantz, the forensic methods used at the time were woefully inaccurate, meaning that certain measurements recorded by Hoodless were likely to be incorrect.
While it is impossible to know for sure without the bones themselves, Jantz has indicated that the discovery shouldn't be dismissed based solely on the original analysis from the 1940s.
It's possible that the mystery of Earhart's fate may have already been solved.
Source: 9news.com.au | Comments (6)
Similar stories based on this topic:
Tags: Amelia Earhart