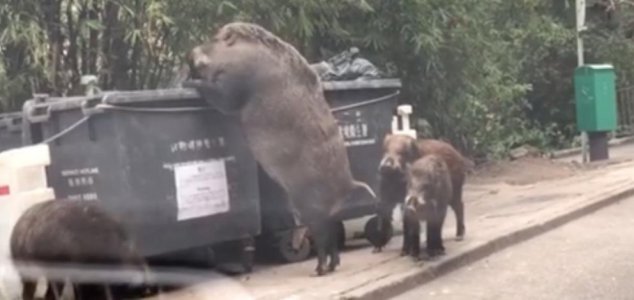 You wouldn't want to meet this in a dark alley.

Image Credit: Facebook / Tu Dong
The massive animal was filmed standing on its hind legs to grab food scraps out of a dumpster in Hong Kong.
Feral pigs have long proven a nuisance in the region and this one has been a cause for particular concern among parents due to its proximity to a nearby elementary school.
The video, which was recorded by Facebook user Tu Dong, shows the huge animal reaching in to a dumpster while several smaller pigs can be seen wandering around nearby.
The footage has been viewed more than 300,000 times since being uploaded online.
Source: News.com.au | Comments (9)
Tags: Pigzilla